Founders
Giulio Cesare Solaroli
Giulio Cesare SOLAROLI
Giulio is a full-stack software developer, mastering a number of programming languages (from Javascript to Scala), frameworks, databases, tools. Always looking for the best coding paradigm and the most efficient way to produce software.
After a few years as an independent consultant for many firms in Italy, Switzerland and USA, he joined Marco as CTO of eXtrapola, selecting, growing and leading a team of 7 developers.
In 2005 he co-founded Clipperz and single handedly wrote the world first Javascript crypto library. That library still powers the Clipperz app, anticipating Stanford, Google, Microsoft and others of quite a few years.
In 2012 Giulio Cesare left National University of Ireland in Galway where he has been working for two years as Research Assistant for Sindice, a semantic web project.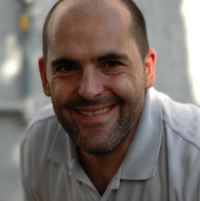 Marco BARULLI
After graduation, Marco worked as a fellow researcher in parallel computing and numerical analysis at Loughbourough University of Technology (UK). Then moved to Milan to become the first employees of the Italian branch of MCI Worldcom. He supported the country manager during the whole startup process: from a small apartment to a huge data center and brand new offices for 200 employees.
In 1998 Marco co-founded and run eXtrapola.com along with Giulio from 1998 to 2005, until passion for crypto and security led to the birth of Clipperz in late 2005.
In the following years he got interested in the digital publishing sector and organized the first Italian barcamp on ebooks. This landed him a job at Simplicissimus Book Farm, an Italian company that offers distribution services for ebooks, where he became responsible of strategic planning and fundraising.
In 2012 Marco successfully led a financing round for Simplicissimus Book Farm, raising 2.5M€ from a major Italian VC fund. Marco was in charge of the overall process, from writing the documentation to managing the agenda and the meetings with potential investors.
In 2016 Marco left Clipperz and started a new venture to better nurture his interests in Blockchain technologies.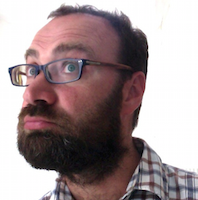 Mastodon - Twitter - LinkedIn - Web
Board members
Filippo BOSI
Filippo is a long time admirer of Clipperz efforts to make the web more privacy friendly.
Since 1996 he has been working with Imola Informatica. He's been managing projects, designing innovative systems and defining enterprise architectures for most important banks and insurance companies in Italy.
He's going to serve Clipperz as board president, together with Giulio Cesare as vice-president.