online vault and password manager that knows nothing about you and your data
Everything you submit is locally encrypted by your browser before being transmitted to Clipperz. The encryption key is a passphrase known only to you! It is impossible for anyone without that key to decrypt your data.
Clipperz is built upon proven and trusted encryption algorithms. You can review the Javascript code anytime you like. It's all open source.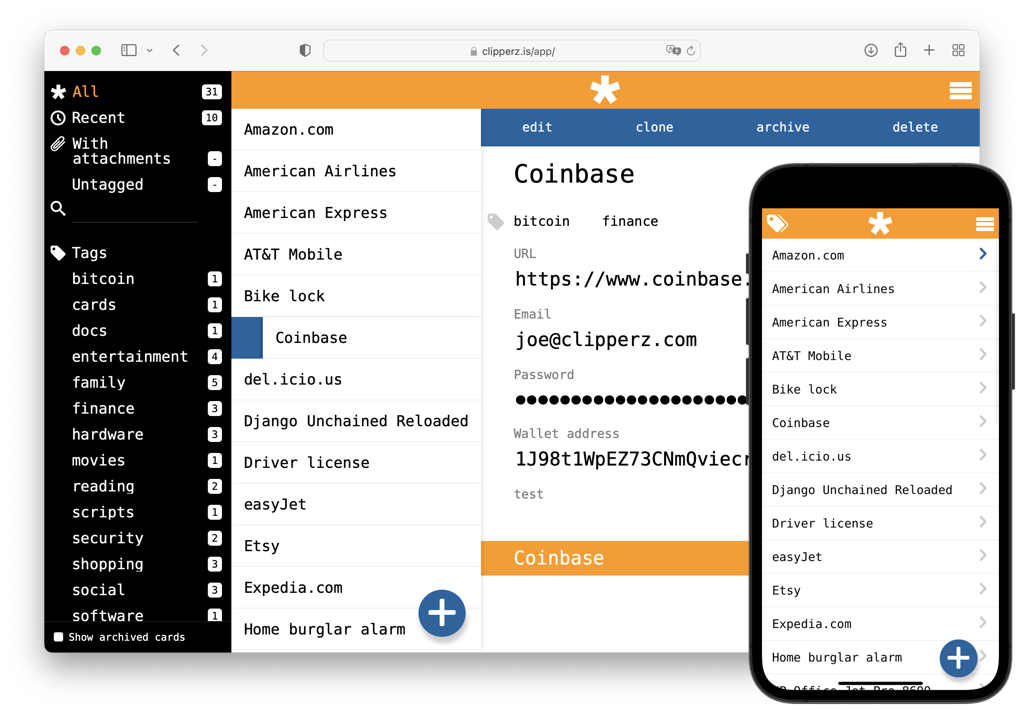 Do not trust us!
Trust our code, and the Clipperz community of users and developers!
Convenient
Clipperz can store passwords and any other confidential data, from burglar alarm codes to private notes. You can access your data from anywhere and from any device, including your smartphone. There is nothing to download, install and update. And with Clipperz offline version your most precious data are always at hand, even when no Internet connection is available!
Anonymous
Clipperz believes in the value of anonymity. The less Clipperz knows about you, the more secure your data are. Clipperz doesn't ask for your email or any other personal information.
Transparent
Clipperz code is available on Github for everyone to play with it.
Clipperz: web cryptography since 2005!