Host your own Clipperz
April 01, 2008
We are happy to announce Clipperz Community Edition! Now you can host Clipperz password manager on your own server. Clipperz Community Edition offers same features and functionalities of the online service hosted at http://www.clipperz.com with an added warm feeling of having your precious passwords and confidential data on your own server.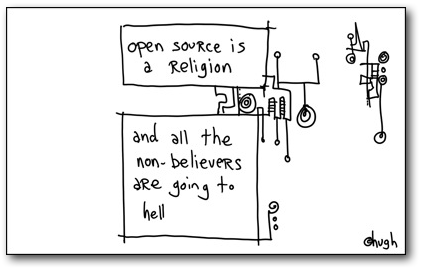 Most importantly Clipperz Community Edition is the first online password manager to be released under an open source license. We opted for AGPLv3, recently approved by OSI, since it solves the "ASP loophole" in GPL.
But why would you prefer running Clipperz password manager from your own server instead of using the online service?
"Clipperz security architecture is great, but I prefer to store my data on my hardware. I just feel better this way!"
"Clipperz password manager could be very useful in my department, but our internal policies does not allow to store data, even encrypted data, on an external server."
"I would like to modify the look & feel of Clipperz and embed this powerful password manager within my family intranet."
"Clipperz works nicely, but I would love to play with the source code in order to improve feature X and add new features Y and Z."
…
Whatever is your motivation, we would love to hear from you about how and where you use Clipperz Community Edition. Get in contact.